To provide our customers with high-quality material handling equipment, solutions, and services at a competitive price, while delivering exceptional customer service and satisfaction.
Friskney Equipment was founded in Camden, Michigan in 1983 by the Friskney family. The company started with approximately eight employees in a small farm shop. Business flourished in Michigan, but the Friskneys decided to move the company to Northern Indiana in 1994, where there was more industry and a booming economy. They relocated to a small building in Angola, Indiana, but within a few years, business had grown so much that another move was necessary. The company's second move was to a 64,000-square-foot facility in the Angola Industrial Park, where it remains today.
Sales and service of new and used forklifts resulted in the company's expansion to nearly 35 employees. Each employee has their own designated work area with specific responsibilities, which contributes to the high quality of the finished product.
Friskney Equipment's objective is to produce a quality forklift that is primarily sold to other dealers throughout the United States. The company prides itself on delivering quality, dependable forklifts that dealers are comfortable having shipped directly to their customers. Friskney Equipment also gives dealers the advantage of offering specialty forklifts that are completely constructed to their customers' specifications.
Friskney Equipment is ready to assist you with your material handling equipment needs. Get in contact with one of our team members today!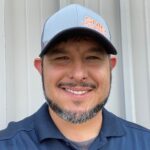 Anthony is our sales team leader. He will assist you in finding the right equipment to get the job done.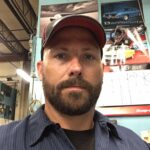 Dion is our service manager. He is ready to help you with all your equipment maintenance and repair needs.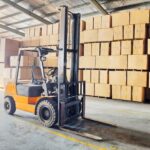 Steve is our parts manager. He will provide you with quality parts for your equipment.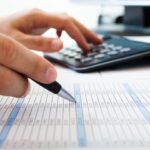 Michelle heads up our accounts payable and logistics teams. She will assist you in these areas.
Lenora manages our billing department and handles general inquiries. Give her a call today!